Hartikainen helps London Irish U18s to Academy League final
By Josh Bartholomew
1st XV back Jesper Hartikainen helped ensure the London Irish U18 squad's place in the Premiership Academy League final after a convincing 19-47 victory over Exeter in Truro.
Hartikainen, who starred at outside-centre for the 1stXV on their run to the Champions Trophy semi-final, scored six tries in six games for the academy, despite starting four on the substitutes' bench.
Irish won five out of the six matches, the only blemish being a 28-34 defeat to Saracens at Hazlewood.
Hartikainen's fellow 1stXV player, front-rower Rupert Reddish, also played for the academy, making two appearances off the bench.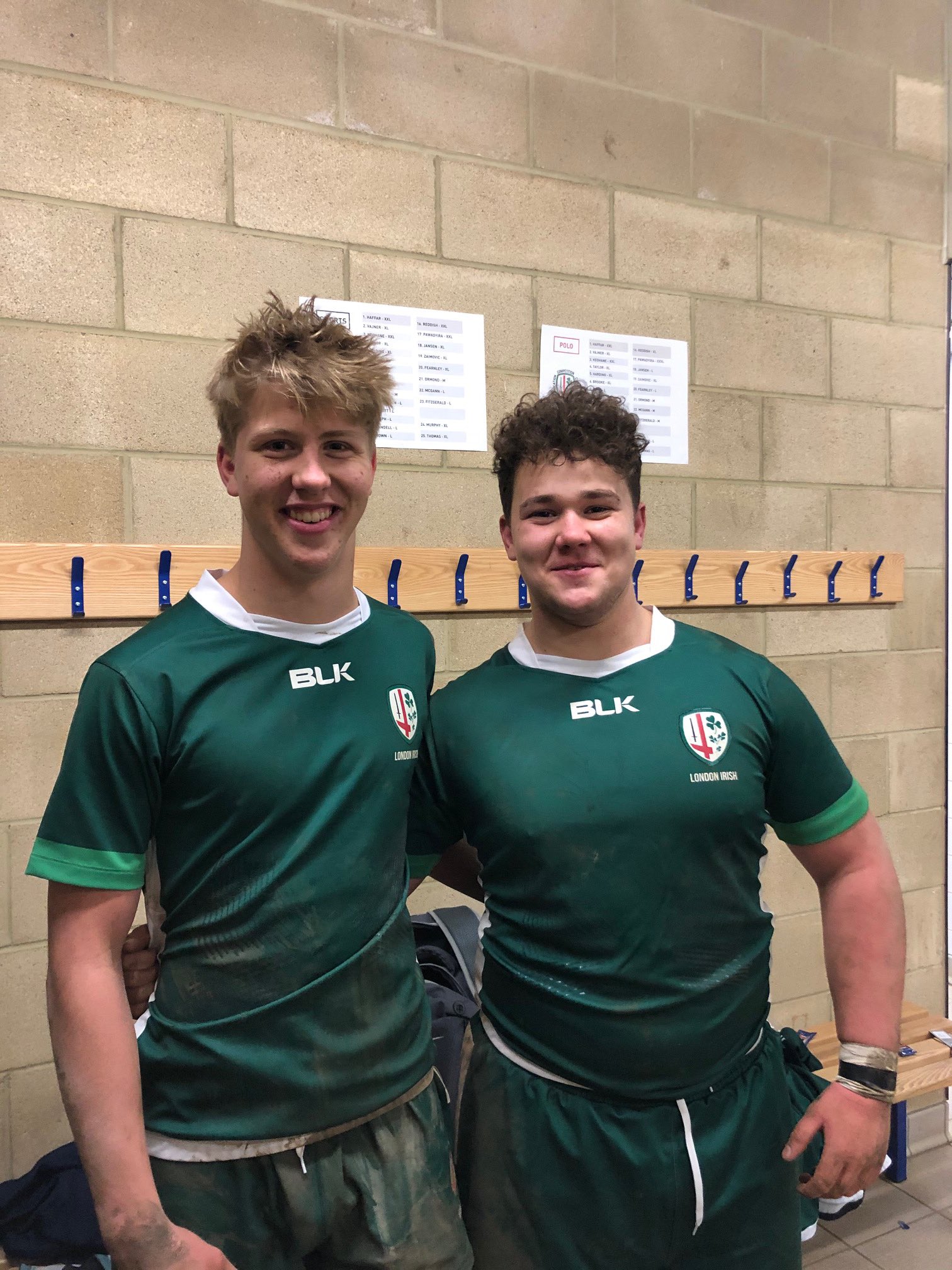 Hartikainen and Reddish will both be looking to take part in the final at Sixways next month, almost certainly to be played against the previous two seasons' champions, Leicester Tigers.
Hartikainen said: "It was a privilege to be a part of the squad, learning from some fine players and coaches. I was delighted to be able to get on the scoresheet a few times to help the team too. I'm looking forward to the final in February!"
1st XV fly-half – Jamie Benson – was also involved in the competition, starring for Harlequins as captain until concussion cut his campaign short against Exeter Chiefs. U16 centre, Ethan Knight, made his Harlequins U18 debut from the substitutes' bench against Bristol Bears.